Learn More About the Bible
If you are interested in learning more about the Bible, the Holy Ghost, Baptism in Jesus name! Contact Us to set up a FREE Bible Study!
Jesus answered, Verily, verily, I say unto thee, Except a man be born of water and of the Spirit, he cannot enter into the kingdom of God. — John 3:5

Voice of the Vision Magazine
Stay informed! Download the most recent Voice of the Vision Magazine for the German Speaking Nations. It is full of information, articles, and reports.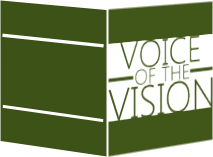 CLICK HERE to download the PDF

Learn More About Pentecost!
Watch this English/German Bible Study