Learn More About the Bible
If you are interested in learning more about the Bible, the Holy Ghost, Baptism in Jesus name! Contact Us to set up a FREE Bible Study!
Beware lest any man spoil you through philosophy and vain deceit, after the tradition of men, after the rudiments of the world, and not after Christ. For in him dwelleth all the fulness of the Godhead bodily. And ye are complete in him, which is the head of all principality and power: — Colossians 2:8-10

Voice of the Vision Magazine
Stay informed! Download the most recent Voice of the Vision Magazine for the German Speaking Nations. It is full of information, articles, and reports.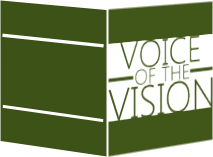 CLICK HERE to download the PDF

Learn More About Pentecost!
Watch this English/German Bible Study